Admission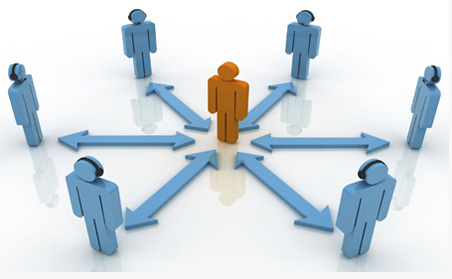 Network Technology provides a foundation for developing corporate computer networks and teaches the theory and practice of creating and maintaining network systems.
Research
Yadav, P., Sharma, S., Tiwari, P., Dey, N., Ashour, A. S., & Nguyen, G. N. (2018). A Modified Hybrid Structure for Next Generation Super High Speed Communication Using TDLTE and Wi-Max. In Internet of Things and Big Data Analytics Toward Next-Generation Intelligence (pp. 525-549). Springer, Cham. - 2018,

Như Gia Nguyễn

Ashour, A. S., Beagum, S., Dey, N., Ashour, A. S., Pistolla, D. S., Nguyen, G. N., & Shi, F. (2018). Light microscopy image de-noising using optimized LPA-ICI filter. Neural Computing and Applications, 29(12), 1517-1533. - 2018,

Như Gia Nguyễn

"Automatic Testing of Interactive Multimodal Applications", in Communications in Computer and Information Science (Scopus indexed) - 2017, pp 93-113

Long Thanh Le

Tran Thi Thuy Trinh, Nguyen Long Giang, Truong Ngoc Chau, Nguyen Tan Thuan (2017). Partitioning fuzzy sets by statistical theory in Fuzzy Association Rule Mining, In Proceedings of 20th National Conference: Selected Problems about IT and Telecommunication. - 2017,

Trinh Thi Thuy Tran

Nguyen Tan Thuan, Doan Van Ban, Truong Ngoc Chau, Tran Thi Thuy Trinh (2017). A New Approach For Query Processing And Optimization In Fuzzy Object Oriented Database. Proceeding of 4th International Conference On Information System Design And Intelligent Applications (INDIA). - 2017,

Trinh Thi Thuy Tran
Best Paper award - 2016

Long Thanh Le

- Best Paper Award. Conference on Future Information & Communication Engineering - ICFICE (2016). - 2016

Van Nhan Vo

- Award from Headmaster of Duy Tan University because of training for Information Security Team (2014). - 2014

Tuấn Kim Nguyễn

- The Award from Director of Vietnam Information Security Association (2012, 2013, 2014). -

Tuấn Kim Nguyễn

- Certificate of Education Management in Higher Education. SEAMEO Regional Training Center, Southeast Asian Minister of Education Organization. -

Nhật Minh Nguyễn
July 23, 2021
DTU successfully held an online Thesis/Graduation Project Defense ceremony and hearings to ensure timely graduation after the recent re-emergence Covid-19, which presented a major challenge to lecturers and students alike. However, the new process in no way compromised the quality
July 15, 2021
Universities are currently closed because of the pandemic and most students are in lockdown at home. For the safety of students, lecturers and staff, DTU has implemented an online system to ensure that dissertations, exams, theses and the presentation of degrees all take place on schedule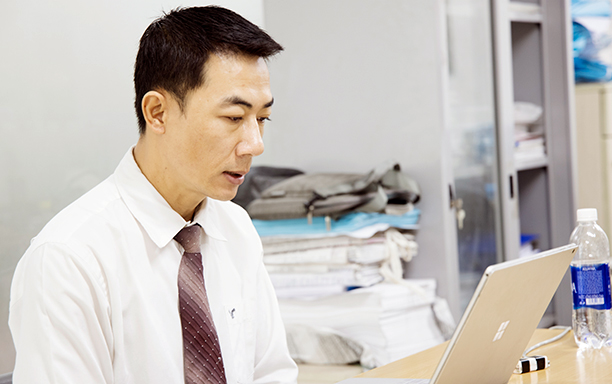 July 10, 2021
On July 10th, DTU and the Phu Yen Center for Continuing Education jointly held the opening of the X27 e-learning English Language course online, because of the pandemic. MSc. Nguyen Trung Thuan, Director of the e-University Center, representatives from the Phu Yen Center...
Duy Tan University's mission is to focus on the education and research of various sciences and technologies in order to produce dynamic, creative, healthy graduates, who love their country, possess humanitarian Vietnamese values, a sense of community, self-confidence and a broad range of capabilities and skills, to become Citizens of the World.